Dennis Matzkin, M.D.
Cataract Surgeon, Ophthalmic Eye Surgeon, Ophthalmologist, Neuro-Ophthalmologist
Dennis C. Matzkin, MD graduated from the University of Witwatersrand Medical School and completed his first residency in Ophthalmology in South Africa. Dr. Matzkin immigrated to the United States in 1989 and acquired a second residency and fellowship in Neuro-Ophthalmology in Bronx, New York. In 1995, Dr. Matzkin held the position of Medical Director of Eyesight LASIK Center and Eye1st Vision Centers in Atlanta, GA before relocating to Allied Eye in Chattanooga, TN in 2013.
Dr. Matzkin has been the Medical Director, Principal Surgeon, and Ophthalmologist of Allied Eye since 2014. Dr. Matzkin treats all ophthalmic eye conditions and diseases in addition to providing routine vision services to patients. Dr. Matzkin has treated many eye doctors and their families, has lectured and published academic books on various topics in the field of ophthalmology, and is highly regarded amongst his colleagues in the field of refractive and vision correction surgery.
Dr. Matzkin's underlying philosophy is to provide stellar eye care and the best possible patient experience.
---
Dr. Kelly Herron, O.D.
Optometrist
Dr. Kelly Herron is a board certified Optometrist and residency trained doctor in ocular disease diagnosis and treatment.
Dr. Herron graduated with her Doctorate of Optometry in 2018 from the Pennsylvania College of Optometry at Salus University and completed her residency in ocular disease at Omni Eye Services of Atlanta. During residency, she gained experience in the diagnosis and treatment of diabetic eye disease, glaucoma, macular degeneration, cataracts as well as surgical co-management.
Dr. Kelly Herron is passionate about providing quality eye care to each patient she meets and she is looking forward to providing exceptional service to our patients
---
Management at Allied Eye
The combination of our highly skilled management team and our innovative process is as unique as the patients we serve. No other Ophthalmic Medical Practice has a dedicated, full-time, in-house staff with the size and breadth of experience that our team has. That's the Allied Eye Difference.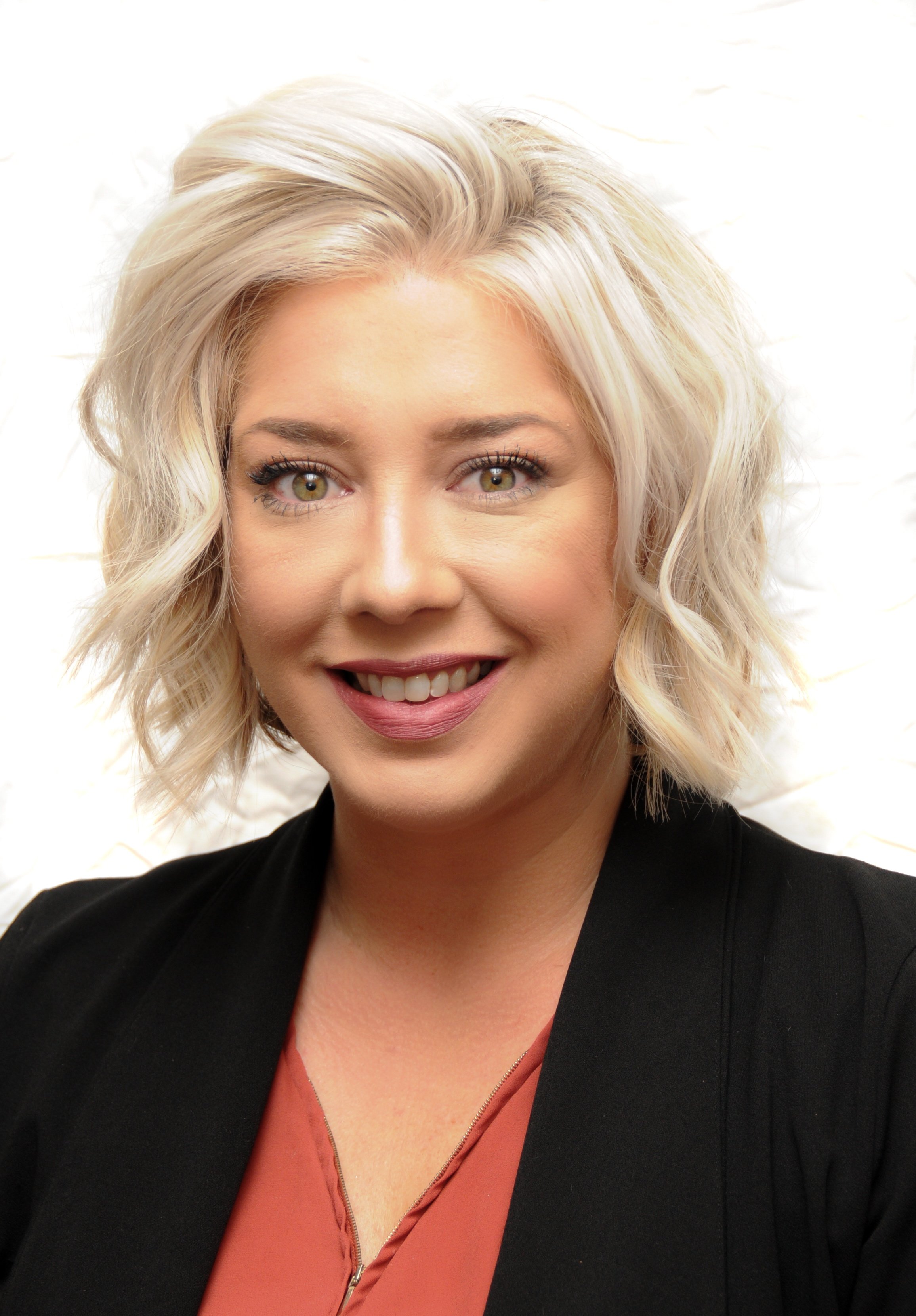 Alycce Bunch
Administrator
Alycce has over 15 years in the medical industry. She has previously managed two other practices in the Chattanooga area and has a strong medical billing background. Alycce analyzes practice data and identifies practice growth trends and opportunities. Alycce oversees all of our staff and ensures that the patient experience is a primary
focus, in addition to the excellent patient
care provided by Dr. Matzkin.
423-855-8522 ext. 111
alycceb@alliedeye.com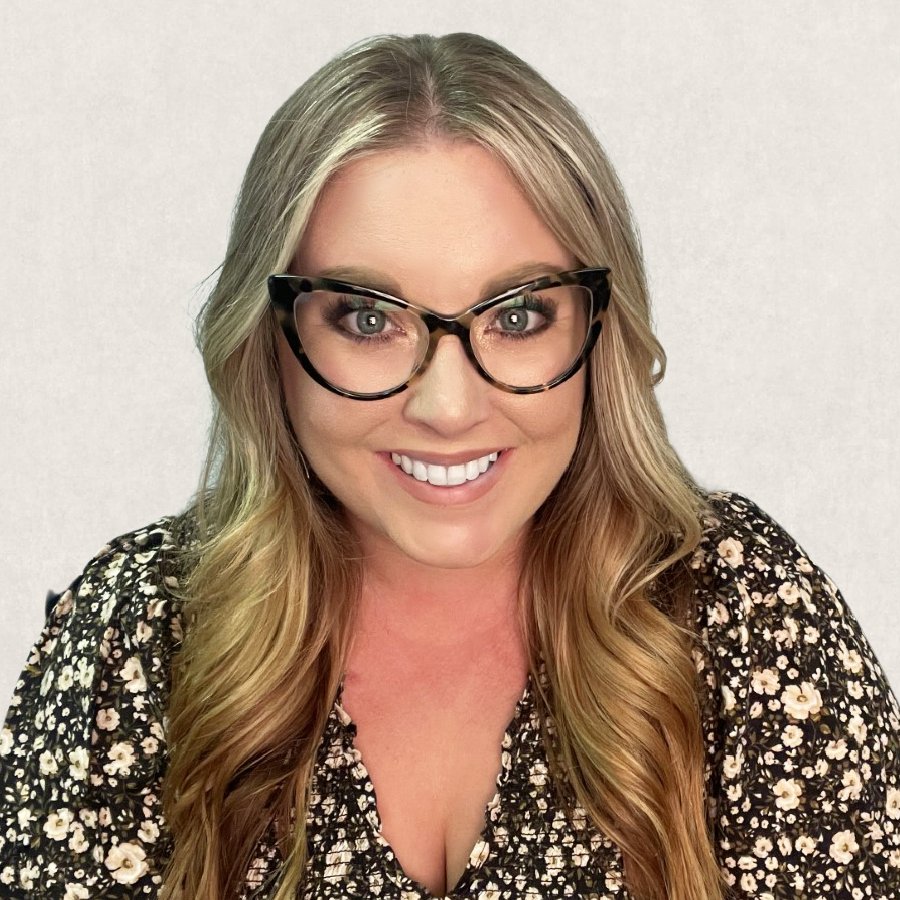 Jamie Lynn
Operations Manager
Jamie has 18 years in the optical field and helped with the
opening of
Allied
Jamie
is responsible for ensuring that the
optical always has the latest styles and
lens options available for our patients.
She is also

in charge of overseeing
our technicians,
daily clinic flow,
marketing and the patient experience.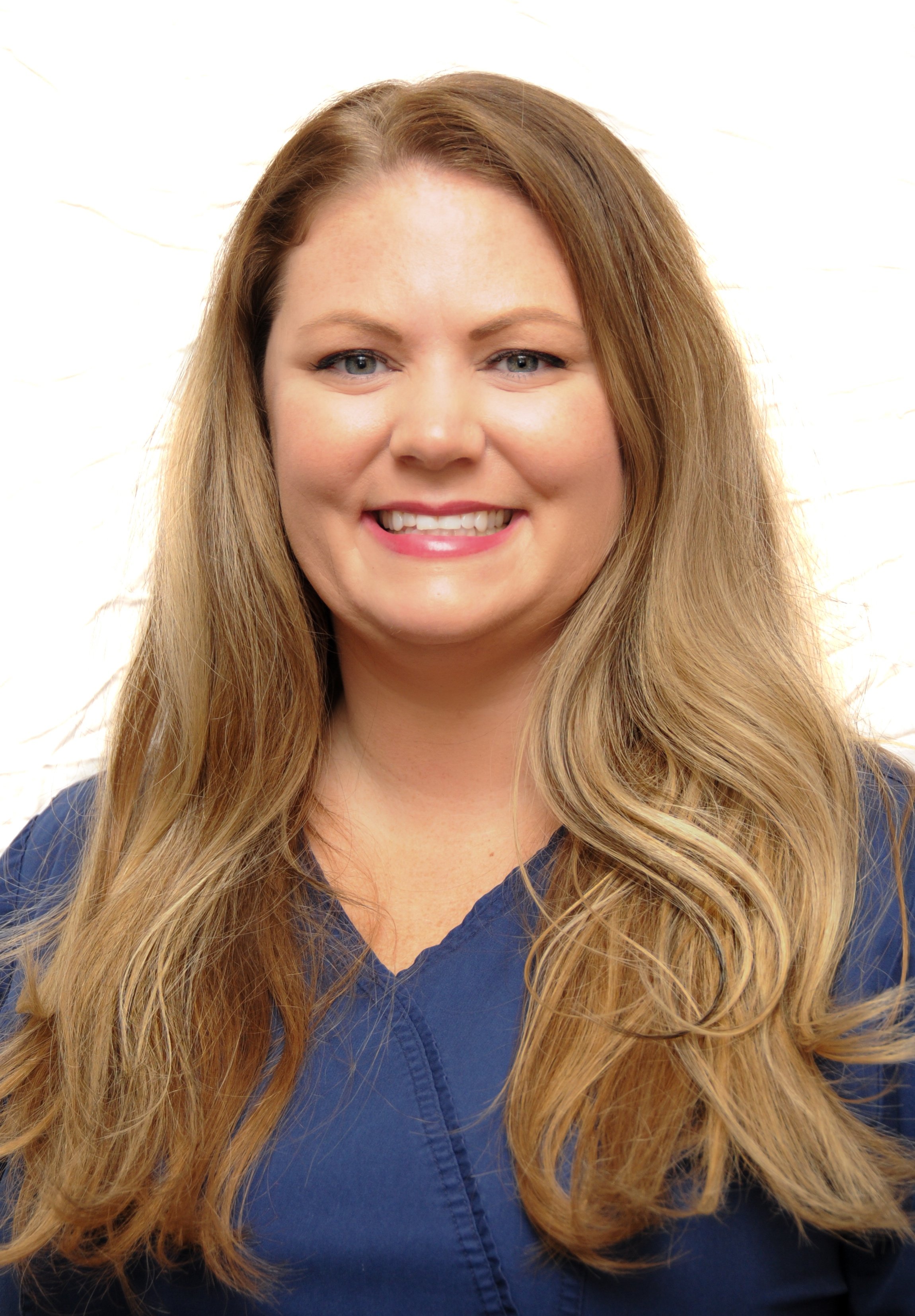 Riannon Silvers
Lead Receptionist
Riannon is the receptionist greeting you from the front desk, answering the phone, and helping you check in/out at the end of your appointment. She has been employed with Allied Eye since 2014. Riannon's computer skills, attention to detail, and her interpersonal skills, landed her the Head Receptionist position at Allied Eye. Riannon loves interacting with our patients and working with the staff here each day.
423-855-8522 ext. 101
riannons@alliedeye.com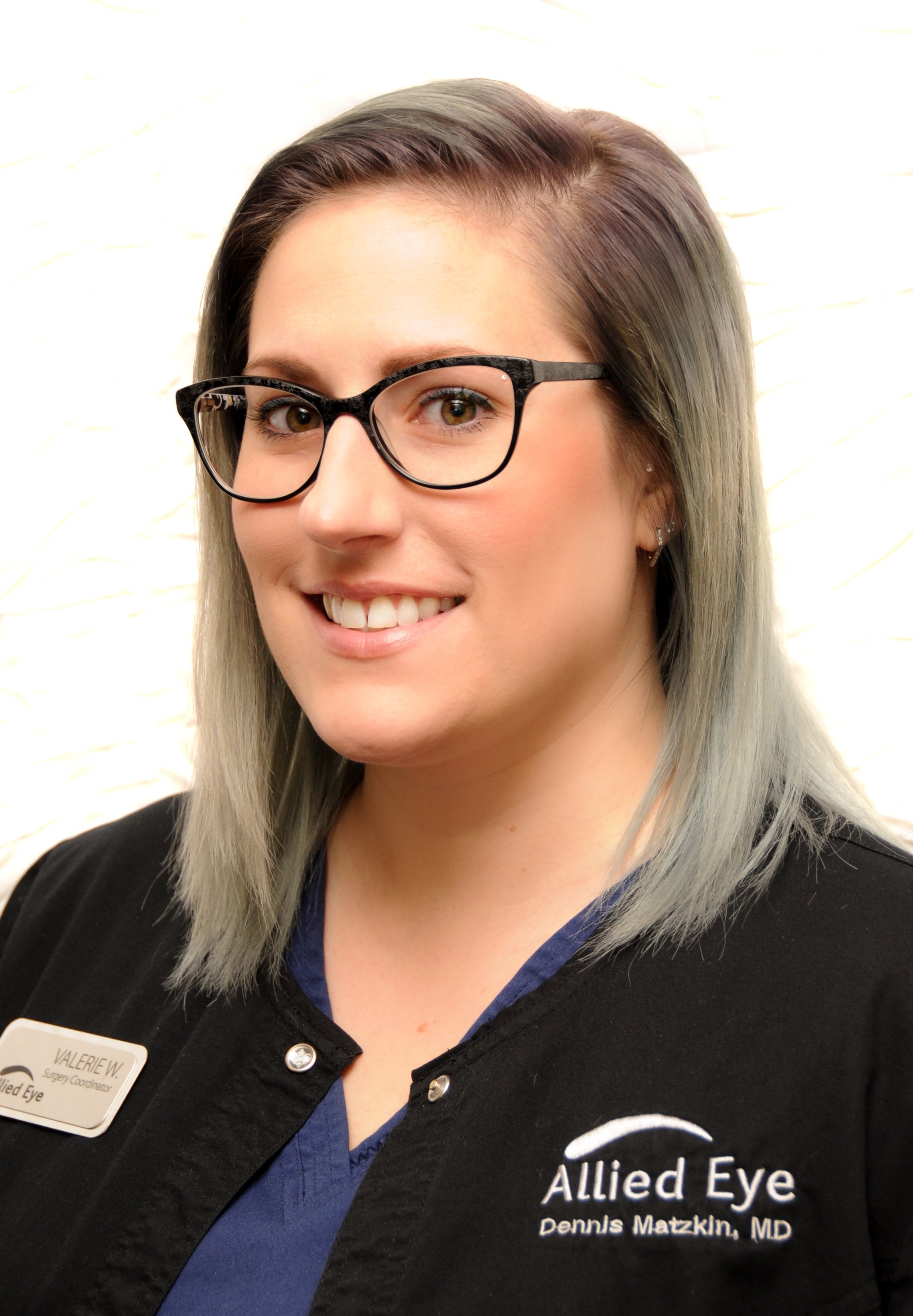 Valerie Williams
Surgery Scheduler
Valerie has been with Allied Eye since 2019. She is responsible for consulting with
patients regarding all surgical options available to them.
Valerie has a background as an optician
which makes her uniquely equipped to
discuss lens options with patients and how each lens can affect their visual outcome.
She works closely with the ambulatory surgical centers that we use to communicate both the needs of Dr. Matzkin as well as our patients to ensure that they are receiving quality care.
423-855-8522 ext. 108
valeriew@alliedeye.com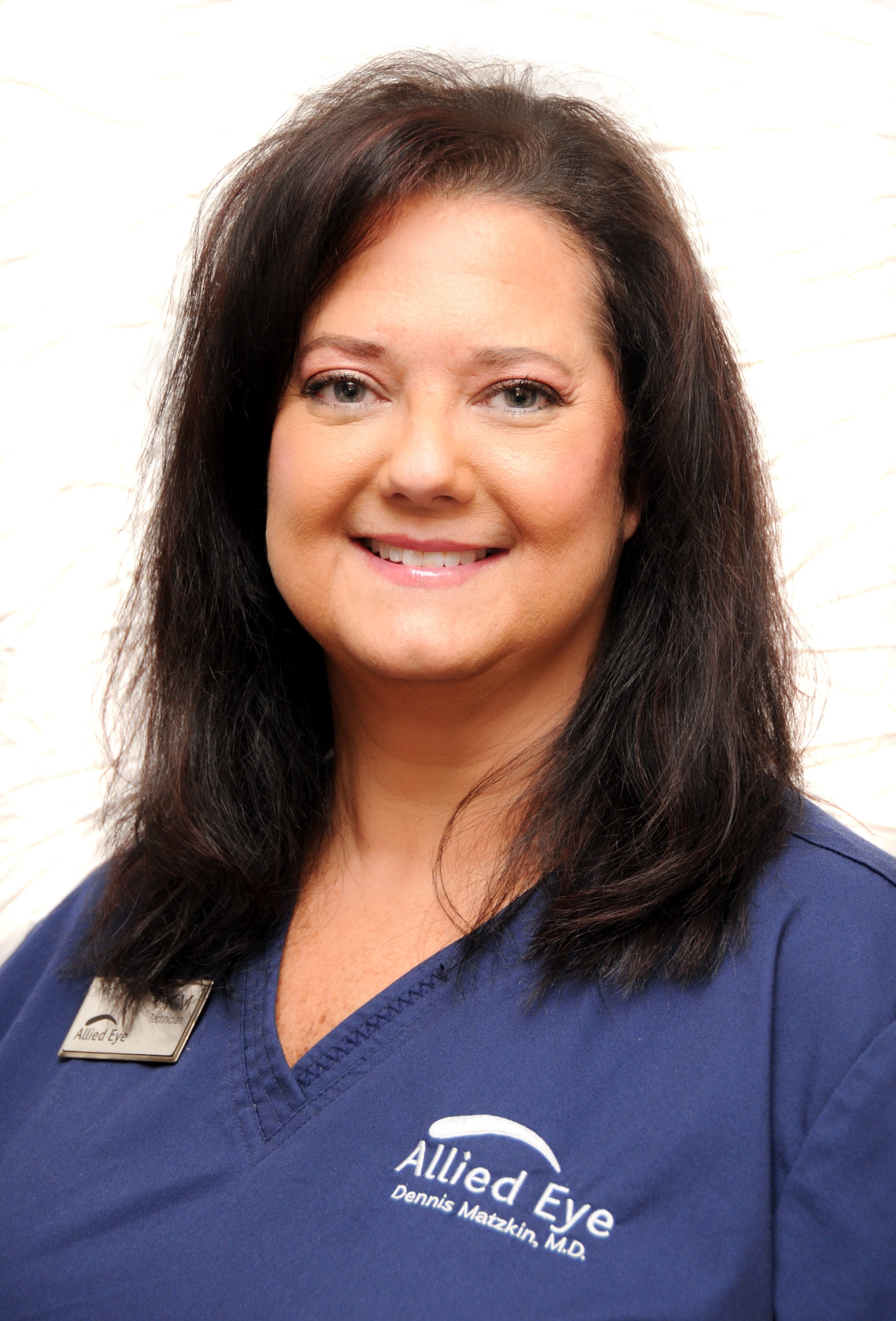 Kim Pugh
Lead Technician
Kim is our Lead Ophthalmic Technician and has been with Allied Eye for 14 years. Kim's position includes a wide variety of clerical, technical, and patient related functions.
Kim performs all of the duties of our objective level ophthalmic technicians with greater independence, including, medical record review; preparation for the visit, patient education, assistance with medical examinations, treatments, and procedures, coordination and scheduling of tests, and appointments. In addition to performing and overseeing such tasks, the Lead Ophthalmic Technician is also a mentor and role model for other Ophthalmic Technicians and functions as a lead worker for support staff.
423-855-8522 ext. 113
kimr@alliedeye.com