Allied Eye is the Cataract Center of Chattanooga! We are pleased to introduce our Cataract Surgeon, Dennis C. Matzkin, M.D.
Dr. Matzkin, one of Atlanta's premier board-certified refractive and cataract surgeons since 1995, has recently relocated to Chattanooga full-time. He brings with him many years of experience, and leaves behind in Atlanta thousands of cataract surgery patients whose vision he has improved.
Now, local cataract patients will have the opportunity to benefit from Dr. Matzkin's expertise. Please visit our Chattanooga cataract center to learn about the excellent new options for cataract patients!
What makes Allied Eye (the Cataract Center of Chattanooga) special?
The overall care and expertise that Dr. Matzkin and his staff deliver to each and every patient. Positive patient experience and satisfaction is what we strive to deliver every day. Dr. Matzkin carefully explains each procedure and has a proven record of excellent surgical outcomes.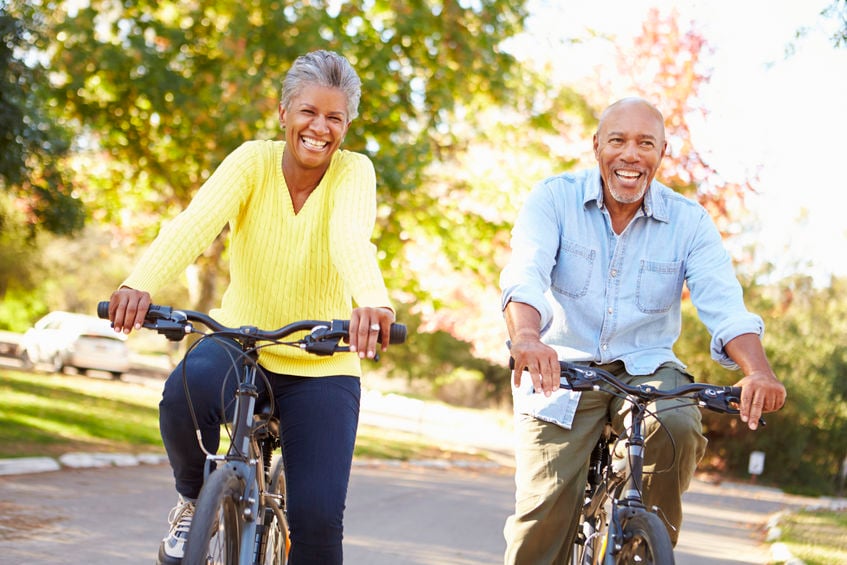 Your vision is such a valuable and integral part of your life. You can trust Dr. Matzkin and his staff to treat your vision and eye health with the upmost care and the highest level of skill and professionalism.
What is a cataract?
It is a clouding of the lens in the eye that affects vision.
Most cataracts are related to aging. Cataracts are quite common after middle age; By age 80, more than half of all Americans either have a cataract or have undergone cataract surgery.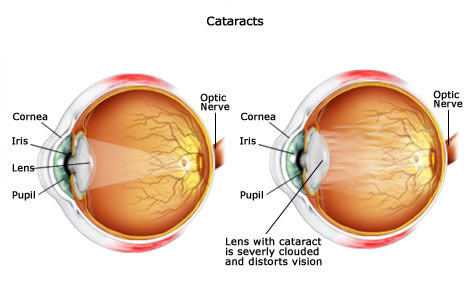 A cataract can occur in one or both eyes. The lens is the clear part of the eye that helps to focus light, or an image, onto the retina. The retina is the light-sensitive tissue at the back of the eye.
In a normal eye, light passes through the transparent lens to the retina. Once it reaches the retina, light is changed into nerve signals that are sent to the brain via the optic nerve.
The lens must be clear for the retina to receive a sharp image. As a result, if the lens is cloudy because of a cataract, the image you see will be impaired.
Cataracts are detected through a comprehensive eye exam that includes:
Visual acuity test. This eye chart test measures how well you see at various distances.
Dilated eye exam. Drops are placed in your eyes to widen, or dilate, the pupils. Your ophthalmologist uses a special magnifying lens to examine your retina and optic nerve for signs of damage and other eye problems. After the exam, your close-up vision may remain blurred for several hours.
Tonometry. An instrument measures the pressure inside the eye. Numbing drops may be applied to your eye for this test. Your ophthalmologist also may do other tests to learn more about the structure and health of your eye.
A glare test may be performed.